I'm finally ready to show you some of the new designs that I've been busy working on over the last few months! I have added three new designs to my House of Plants collection.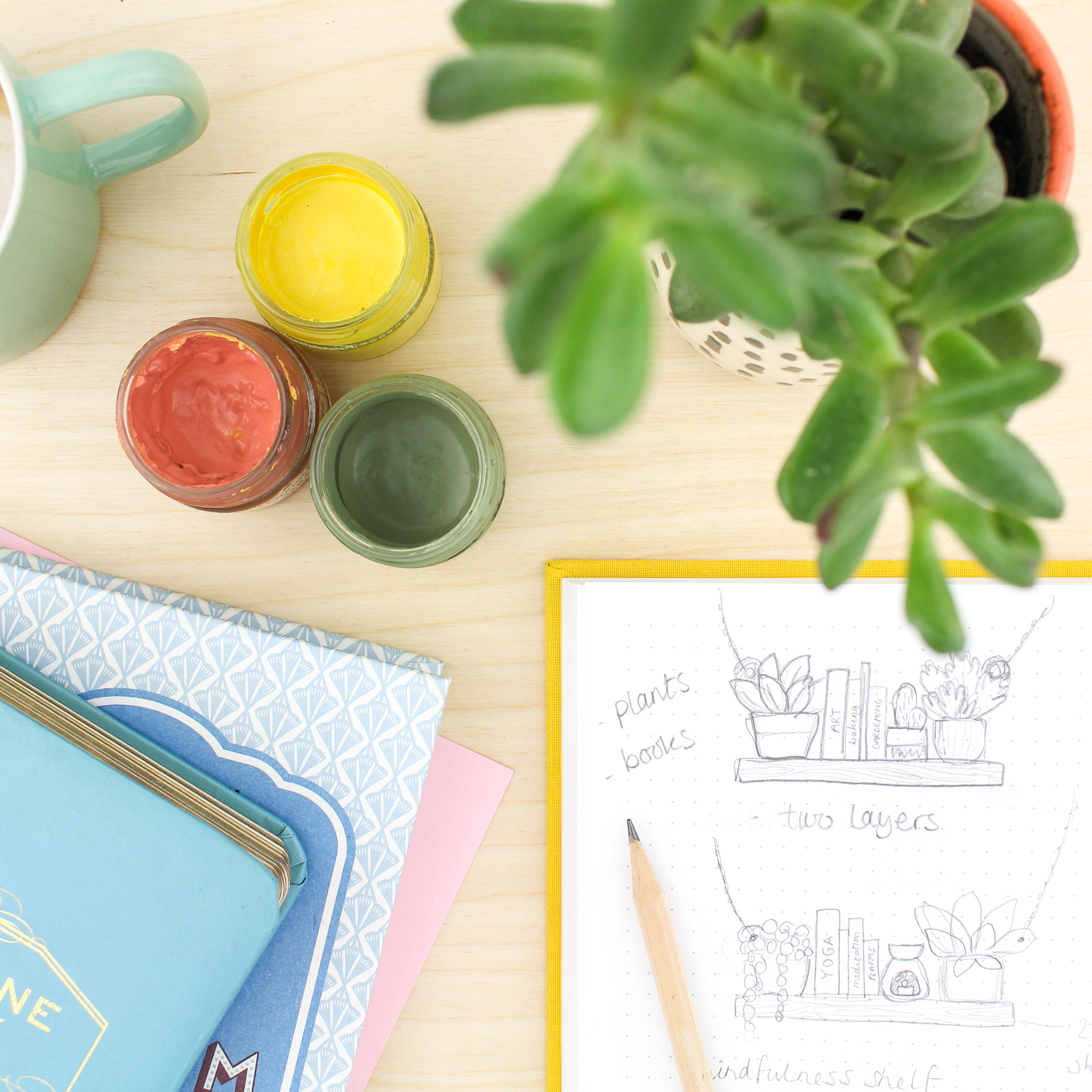 The Happy Shelf necklace is a celebration of the simple things that have brought me joy during all of the time spent indoors during 2020. It is made from two layers of laser cut birch plywood which are intricately hand painted in joyful colours inspired by spring.
The inspiration for this necklace came to me one day when I was reorganising one of my shelves and putting some of my favourite plants and books together. I couldn't wait to start designing it and I'm so pleased with how it's turned out. I feel like I've stepped a little bit out of my comfort zone with this necklace. I don't usually include household objects in my designs so this is new very new to me! I'm really excited about this design, I had so much fun creating it and I hope that shines through.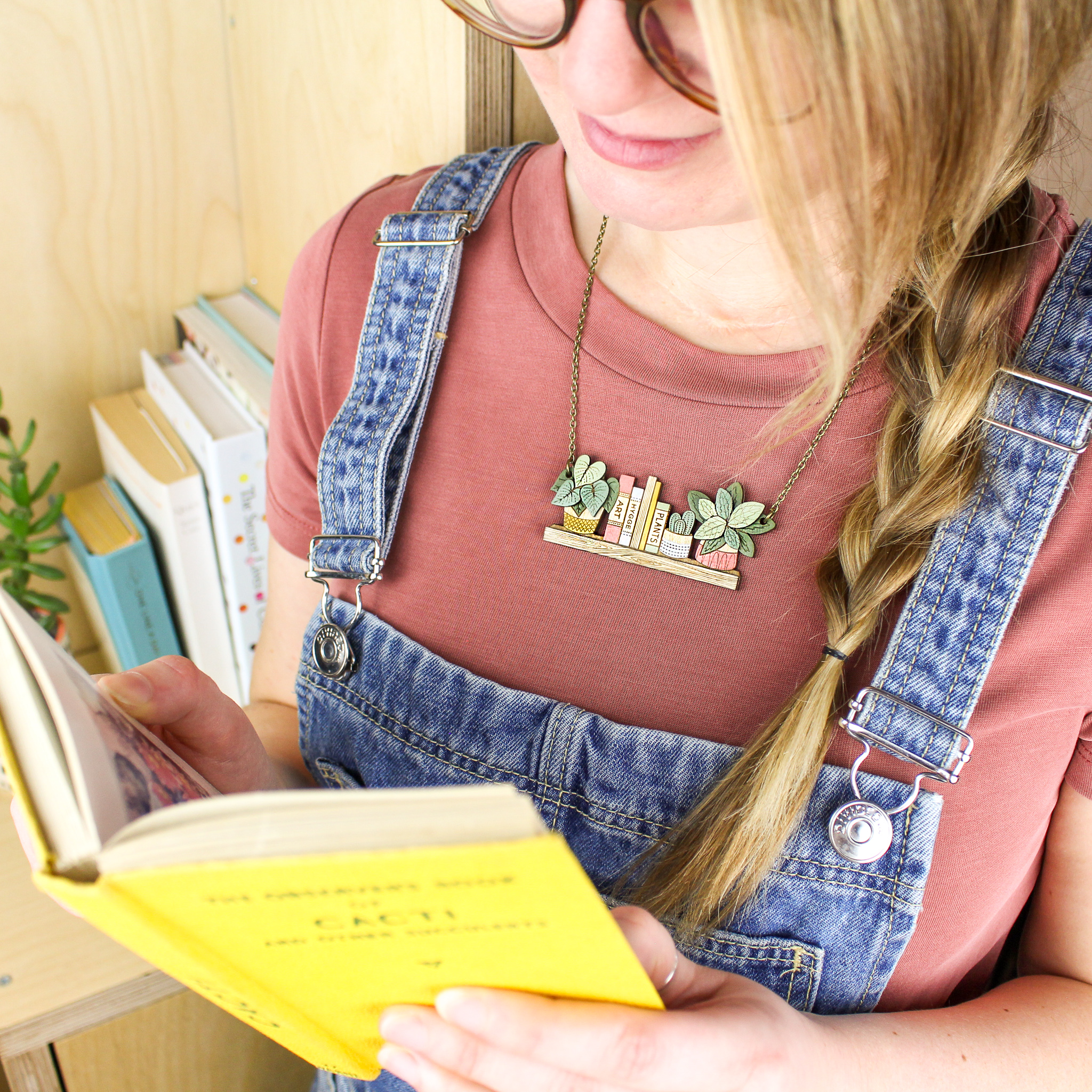 After launching my House of Plants collection last year I learnt that you guys love a monstera! It's no surprise considering its beautifully distinctive leaves. So with that in mind I have created a cute single monstera leaf necklace with matching drop earrings.
These three new designs are available now from my shop. I hope you like them!