Over the last few years I have become a bit obsessed with houseplants. It started with a few succulents here and there and very quickly my house became a jungle with plants everywhere you look. I love that they add a sense of tranquility to your home as well as cleaning the air around you.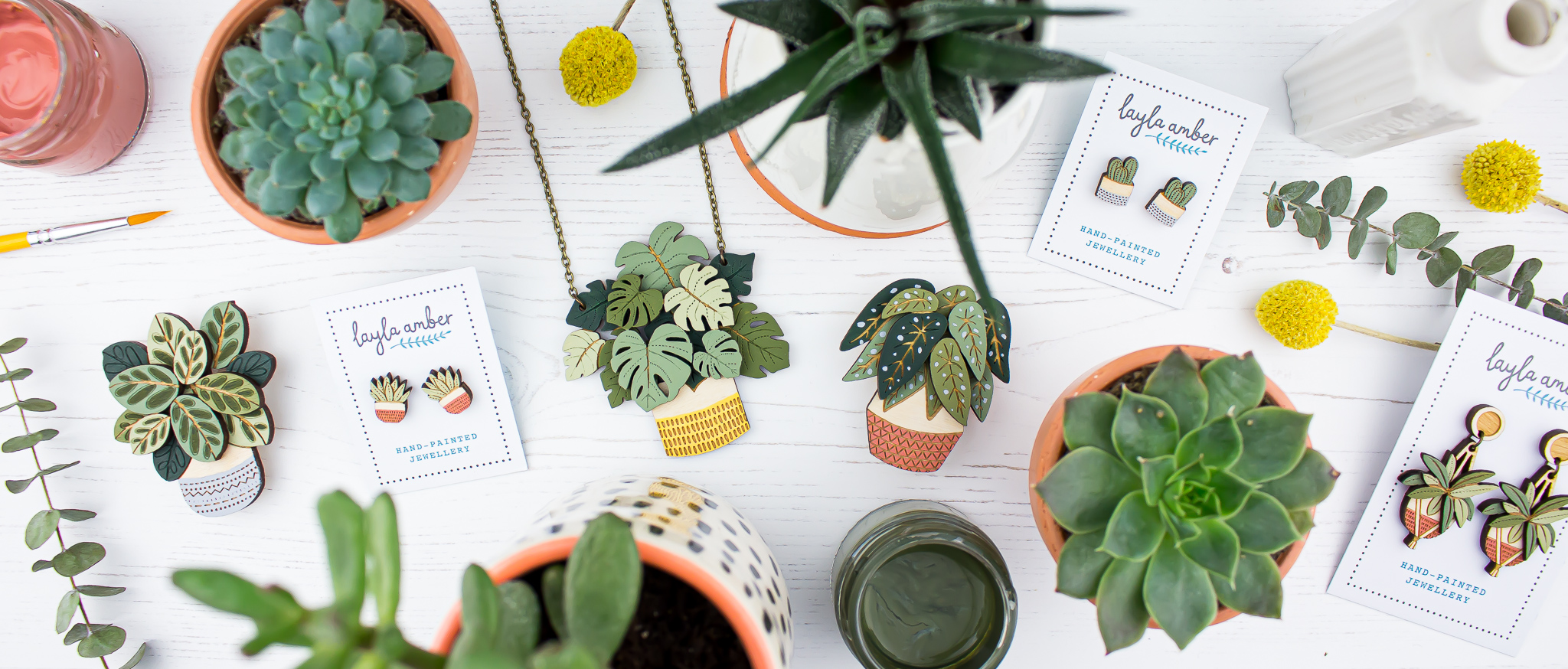 I started to sketch some of my favourite plants and it occurred to me that they would make awesome jewellery designs, the unusual shaped leaves and interesting patterns were so inspiring. That was the beginning of my new House of Plants collection. I have chosen three of my favourite plants with the most distinctive characters and have turned them into necklaces and brooches.
Macrame plant hangers have become unique drop earrings and tiny pot plants have become cute studs!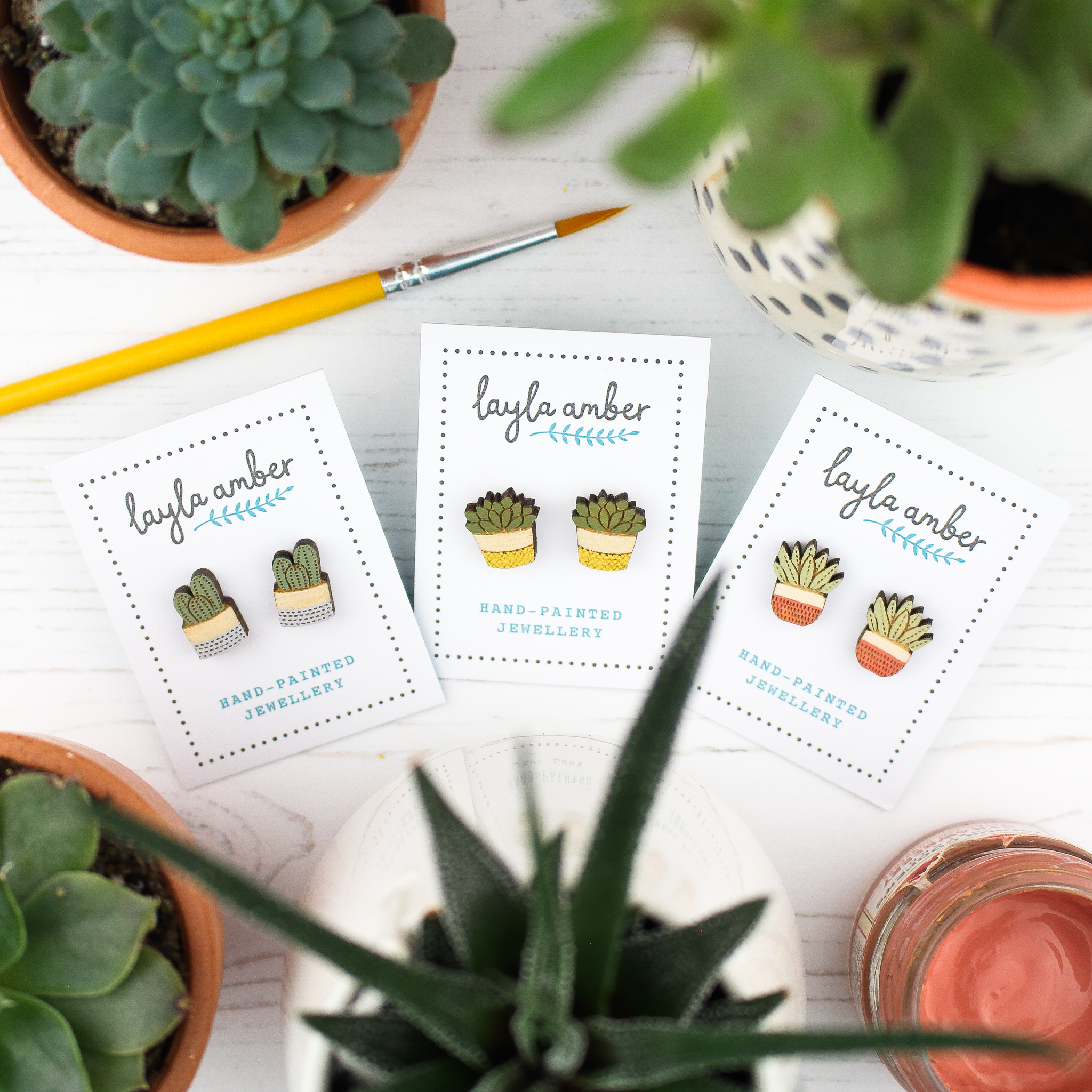 Choosing colours is one of my favourite parts of the design process. For this collection I have chosen a slightly more muted palette with calming shades of green, warm yellow, dusty pink and soft grey. Each necklace, brooch and pair of drop earrings are made from two layers of intricately laser cut birch wood ply, which are then delicately hand painted.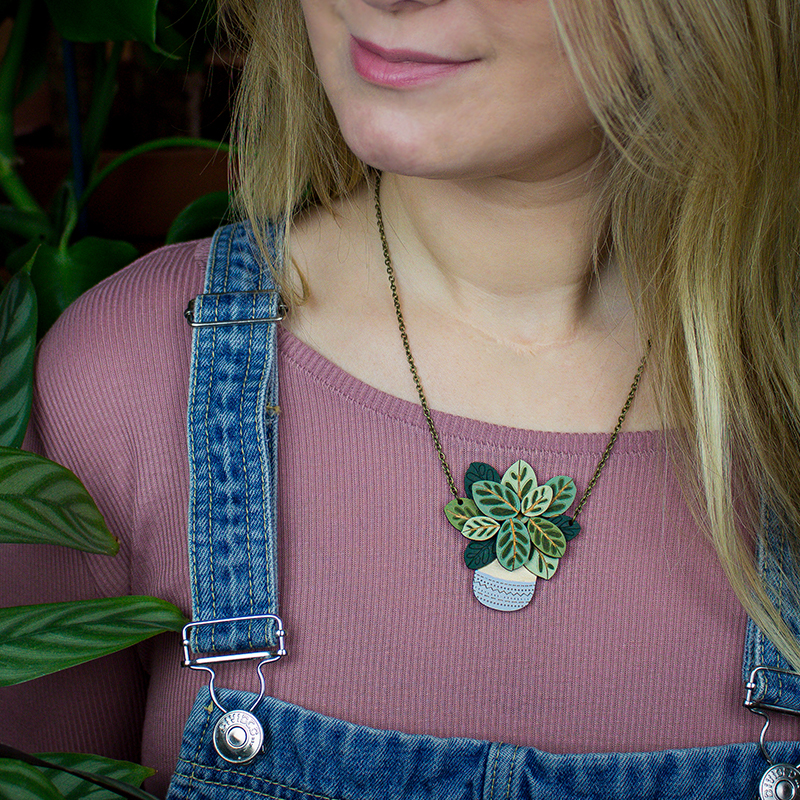 I hope these new designs make you smile. As an extra treat you can get 15% off all orders from my shop and Etsy. Just you the code ILOVEPLANTS (ends 10th April 2020)